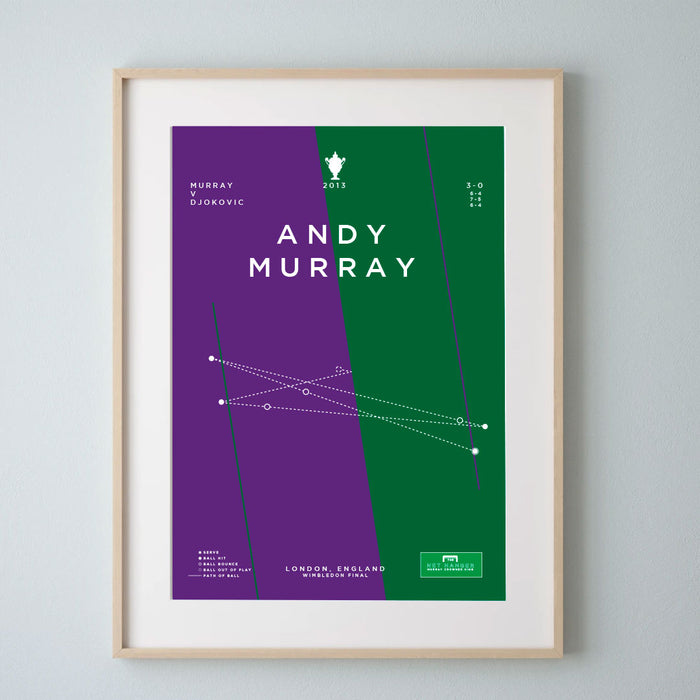 Andy Murray: Wimbledon Final 2013
Our infographic tennis posters map out iconic rallies and points as art prints. Hang your favourite Tennis moments on the wall. This print tracks Andy Murray's final rally when he claimed his first Wimbledon Championship title in 2013. Tennis data meets abstract art.
Frame not included.
If you have requirements outside of these specifications then please get in touch and we will see what we can do.