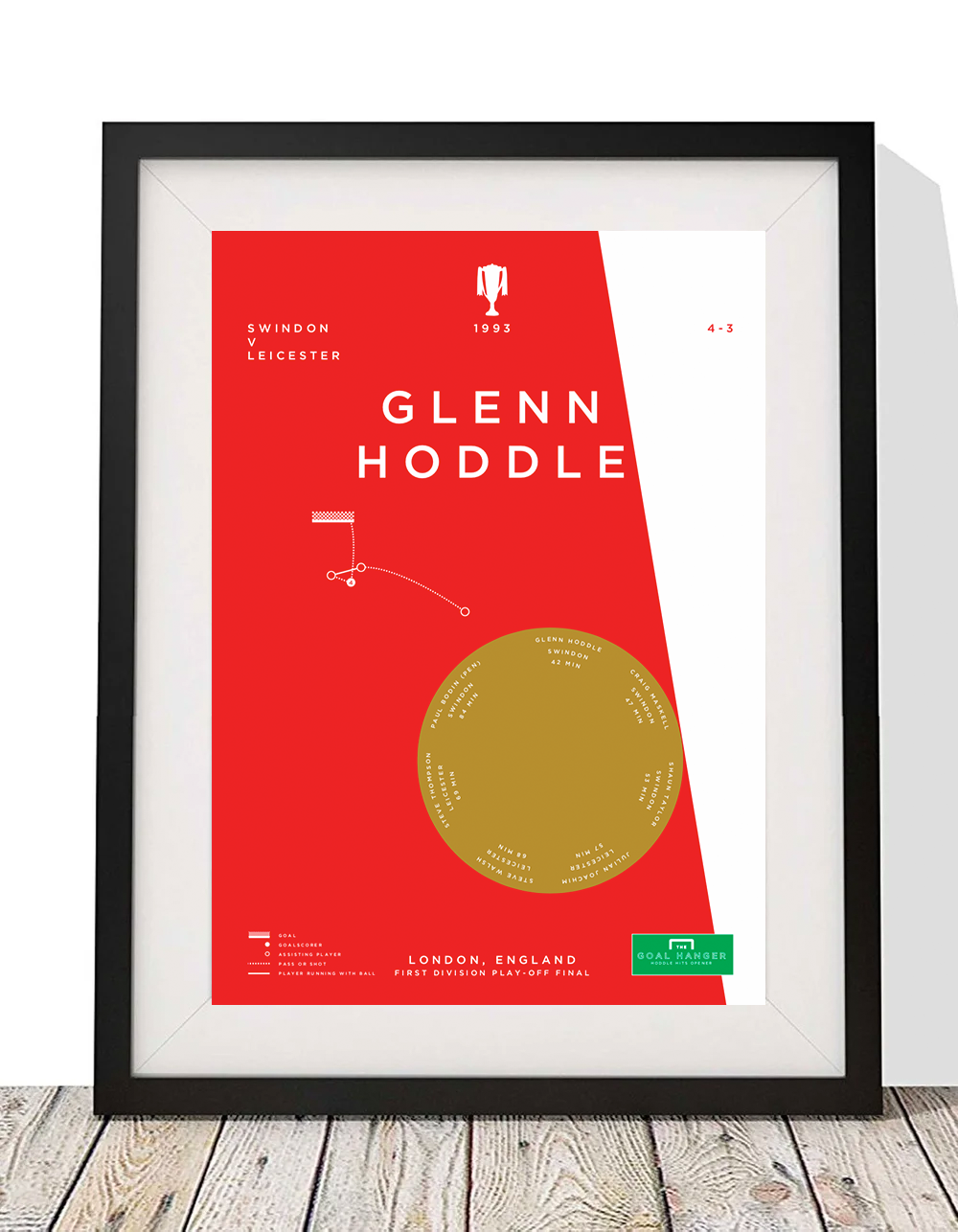 Loathed Strangers Podcast: My Favourite Goal
We can all agree that Glenn Hoddle is a legend Tottenham Hotspur. However, there is a small enclave of the football community that remember him for a small, yet glorious, part of his career: Player-Manager of Swindon Town (1991-1993).
Hoddle was brilliant in both roles during his spell in Wiltshire. He brought in skilful players and orchestrated play as a sweeper, passing with frightening accuracy.
Leicester City at Wembley in the 1993 Division One Play-Off Final would prove to be Hoddle's last game for Swindon and it was an epic encounter, often named amongst Wembley's greatest ever games.
It was a cagey opening with both sides sizing each other out like two prized fighters but it was Town who broke the deadlock shortly before Half-Time when Nicky Summerbee whipped a pass in for Craig Maskell on the edge of the box. Maskell holds the ball upnexpertly, drawing the Leicester defenders towards him which opens up Hoddle. The Town centre-forward calmly rolls the ball behind for his manager to place his effort past the desperate lunge of Kevin Poole in goal.
The football anarchy of that day was yet to come but that goal was worthy to win any game.
The Loathed Strangers is a Swindon Town Podcast. Follow them here: @LoathedStranger