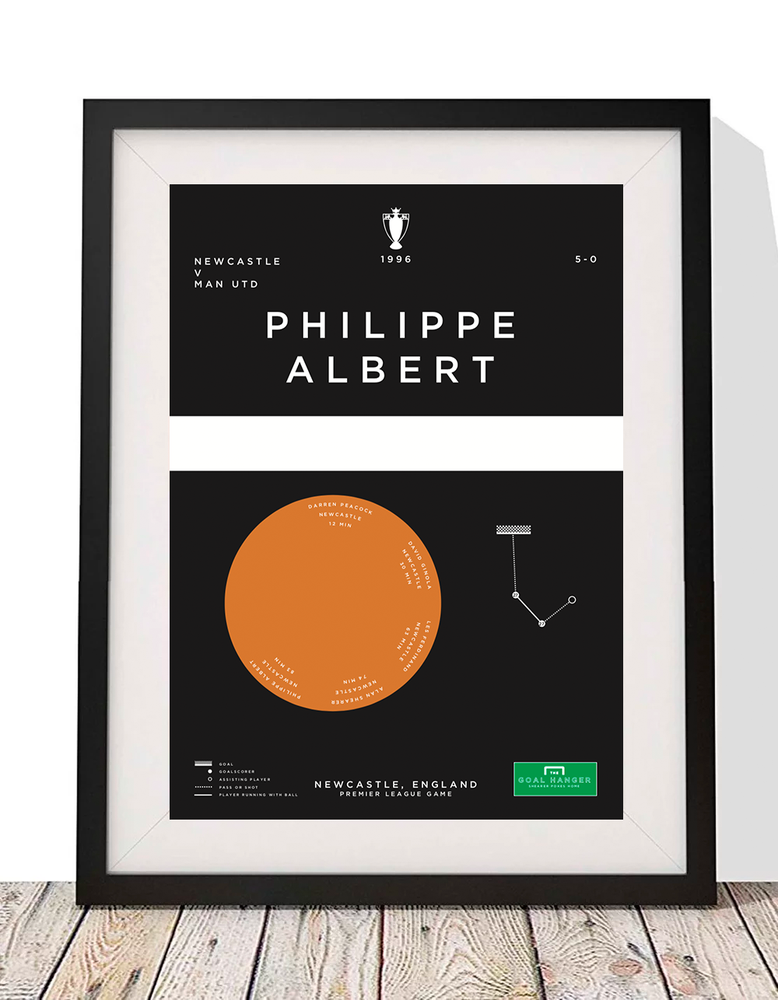 Jonny Sharples: My Favourite Goal
Growing up, my interest in football was less than zero. That was until the European Championships of 1996, where England made their way to within one penalty kick of reaching the final thanks, in part at least, to the five goals of Alan Shearer.
England's performance, and the goalscoring exploits of Shearer in particular, piqued my interest and so when he followed his heart and joined Newcastle United, I did too.
His competitive debut for his (or our) new club came in the Charity Shield against Manchester United, a club that both he and I could quite easily have committed our futures to that summer. The final score; a 4-0 drubbing.
Fast-forward to October, and the top two from the previous season met at St James' Park. Newcastle named the same starting line-up that had lost by four goals at Wembley. This time, however, things would turn out very differently.
Darren Peacock put Newcastle in front, just, with a header that even modern goal line technology may struggle to say crossed the line for sure. There can be no such questions about the second, David Ginola finding the top corner from the edge of Peter Schmeichel's area.
Schmeichel then stood helpless as Les Ferdinand headed in a third just after the hour mark, and the Danish goalkeeper's heroics were undone as his impressive double save from Peter Beardsley and then Ferdinand was all for nothing as Shearer tapped home a fourth.
With the scoreline from the Charity Shield matched, Newcastle went one better. Central defender Philippe Albert, who embodied the Entertainers era more than anybody else, collected the ball, strode forward a few paces, and with one deft touch from his left boot scored a goal that's yet to be bettered in my years supporting Newcastle.
His lob took Schmeichel by surprise, as it did most people watching both in the stadium and at home, sailing over the goalkeeper and finding the back of the net. Albert, clearly delighted by his on ingenuity, accepted the embraces of his teammates as Sky Sports commentator Martin Tyler described it in the best way possible, "Absolutely glorious".
All sales of this print go to @theCALMzone
Jonny Sharples (English pronunciation: /ˈdʒɒni ˈʃɑːpəlz/) is an 'online joker'[1] and ambassador for @theCALMzone.[2] He is a great tweeter.[citation needed]. Follow him here: @JonnyGabriel