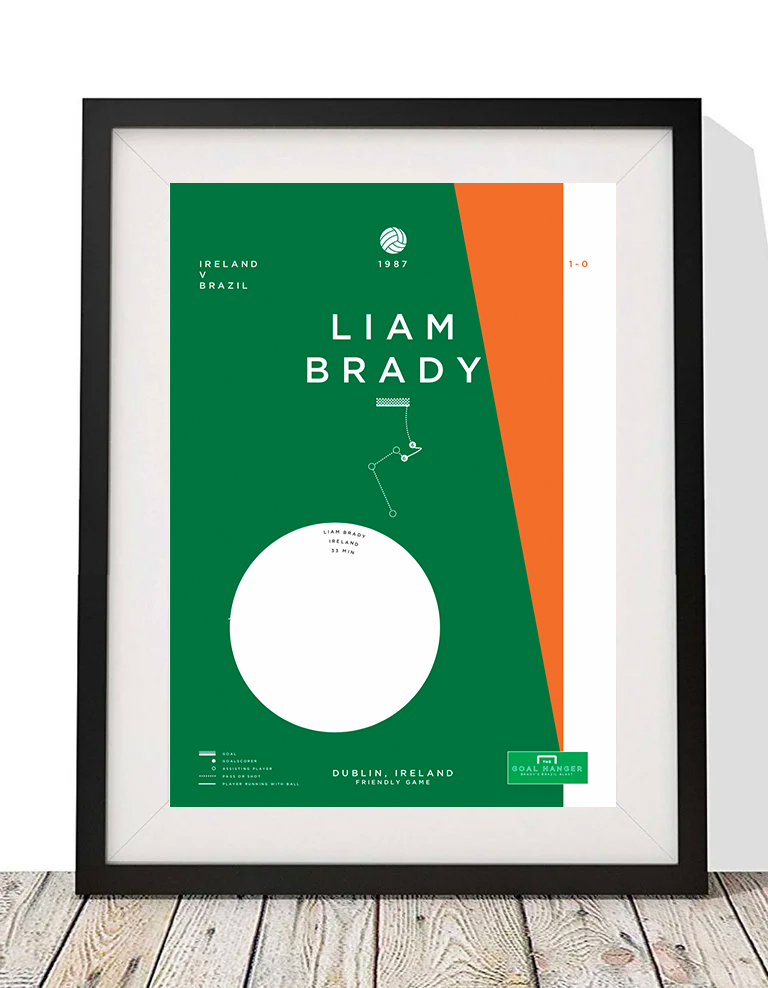 Enda Brady: My Favourite Goal
My favourite goal remains the first goal I saw live. It was May 1987 in Dublin and Ireland were playing Brazil in a friendly. I was 11 years old and it's fair to say I was completely obsessed with Liam Brady.
Liam picked up the ball, jinked one way and then back onto his left foot and let fly. The Brazilian keeper hadn't a chance. I was on the terrace behind the goal with my uncle. We won 1-0 and it was a moment I'll never forget because it was the first time I had been to an Ireland match and my boyhood hero scored right in front of me.
Romario made his debut that afternoon in Dublin, but for me it was all about seeing Liam. He had been in Italy for several seasons at that stage and my only way of following his career was via newspaper reports on a Monday. And here he was, right in front of me, pretty much beating Brazil by himself.
There was a big surge on the terrace when the ball went in, but I couldn't have cared less. Decades later I met him at Arsenal's training ground in London and he signed my match ticket from that day. I'll treasure it forever.
Enda Brady is a SkyNews correspondent, follow him here: @SkyEnda